Belly Blast Smoothie, for Preggers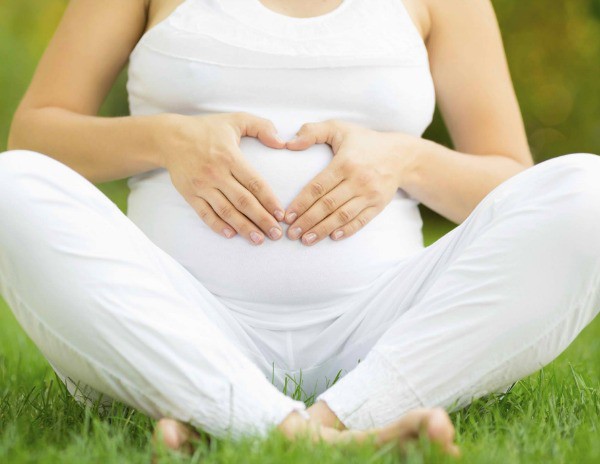 by Ryan Argentieri for Nutritional Style
My dear friend, and Marketing Director whiz-gal, Ryan Argentieri, is getting ready to give birth any day now.

Happy Mother's Day, Ryan!
In honor of Ryan, I begged her to share her morning smoothie with you on my blog. She's camera shy, and this was not easy, but here is Ryan's guest blog for Nutritional Style.
It's an excellent nutritional source for pregnant women, but terrific for the rest of us too.
Pregnancy is a time in a woman's life that calls for special attention to be paid to both digestive and brain health, and most pregnant women naturally begin to eat in a healthier way.
I have a history of autoimmune disease coupled with head trauma from an accident years ago, so I became especially mindful of my nutrition during these last 9 months of pregnancy.
Whether your expecting or not, this smoothie as a powerful source of healthy fats that will contribute to increased brain and neurological function, added Vitamin C, minerals and amino acids.  
And it tastes great too!
Note: if you're a Healthy Omnivore who's expecting, you can get choline from egg yolks.  I ate eggs early in my pregnancy, but then lost my taste (it happens!) so I added lecithin and liquid medical grade phosphatidyl choline instead.
If you're not pregnant and want the brain boost that choline offers without using a liquid, capsules are an option.  This is an affordable, high quality brand to get you started.
I hope you love this one, let us know!
Ingredients
1 cup coconut water (we prefer Harmless Harvest brand)
1 organic apple, chopped and cored
2-3 cups organic romaine lettuce
1 packet unsweetened frozen Sambazon Acai
2 tbsp sunflower lecithin or Phosphatidyl choline 
1-2 tbsp cacao powder (optional and to taste)
1 handful leafy greens such as chard or kale (optional)
Preparation 
1. Chop romaine and apple.  Set aside.
2. Slightly defrost acai packet.  Allow frozen packet to sit 10-20 seconds under warm water, then rest for 60 seconds.
3. Add coconut water, romaine, greens and apple to blender.  Puree for about 30 seconds until combined.
4. Add acai, lecithin / phosphatidyl and cacao.  Blend until smooth.
5. Pour into your favorite glass, sip and enjoy!