Should you bother to "cleanse"?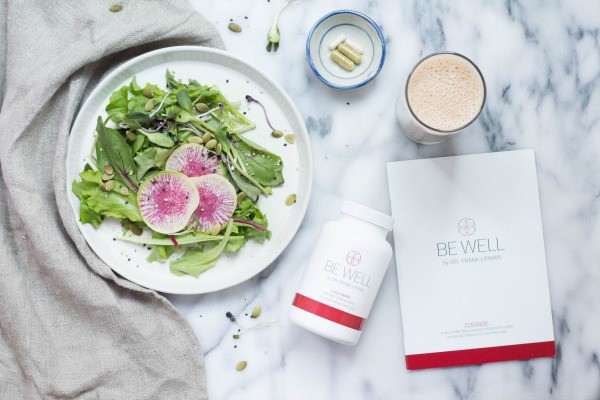 The word "cleanse" is overused these days, and it sounds kinda scary, right?
Deprivation, starvation, lack of food, pain and suffering come to mind (truly a first world problem)! So if you are one of the fortunate to live in a country that has an abundant food supply, why would you consider such a thing? Is it worth living without your normal foods for weeks on end? Or is there something to this phenomenon called cleansing?
A cleanse can be anything from taking supplements for a few weeks that are designed to "detox" a particular organ, your liver for example, or a water, lemon, cayenne pepper, maple syrup drink that you sip every 10 minutes or faint away (check out season 2 of VEEP for a hilarious version of that).
I've tried many, and have settled on what I believe to be the most appropriate way to rid your body of inflammation, and most importantly, to allow you to learn from it, so that you know which foods create inflammation or a negative reaction of some kind.
Your body has a point of view, and it will actually let you know what it needs and also what it does not.
When I work with my one on one clients, and I know that there's an inflammation or intolerance issue at hand, I recommend a two week cleanse, where we gently remove inflammatory food groups while still enjoying healthy foods and smoothies.

Those inflammatory food groups generally are gluten, dairy, sugar, processed foods, and soy.
If you've combed through my recipe finder, you'll note that very few of my recipes contain any of the above. And that's because most people, I've found, do better without these foods, or some of them, in their regular diet.
Yes, some people are fine with dairy, especially fermented cheese and kefir or yogurt, and many are ok with organic wheat or healthy sugars, like honey. But removing them for a couple of weeks can create miracles.
Yes, miracles.
Some of my clients prefer a juice cleanse, or a modified juice cleanse, but the issue there is that you must ease into the cleanse and then ease out of it to avoid shutting down your digestion and messing with your metabolism. Not a good thing!
So, if you're a get-in and get-out kind of girl or guy, that may not be for you.
I've found that pretty much everyone, if they have support, can do this 2 week cleanse. I've always found that there's almost too much food for me, and that keeping my portions on the small side really helps if I want to drop a few pounds.
So, I'll be doing this, starting May 8th.
Dr. Frank Lipman and his team of health coaches and I will be sharing our best stuff. I'm filming a video with Dr. Lipman next week that we'll share with you, too.
There's a facebook page offering support, and some special gifts from me if you join in using my sign up link. Right here…
You may recall that Dr. Lipman wrote the forward to my book, Discover Your Nutritional Style, and I've collaborated with him before on the Be Well cleanse. This version is new and improved, and offers more support and fun bonuses to keep you on track, entertained, and supported. Plus you'll learn a lot in the process.
Here's the link to sign up, again.
Any questions? Feel free to email me at holli@hollithompson.com and we'll get right back to you.