The best smoothie-Delivered to your door!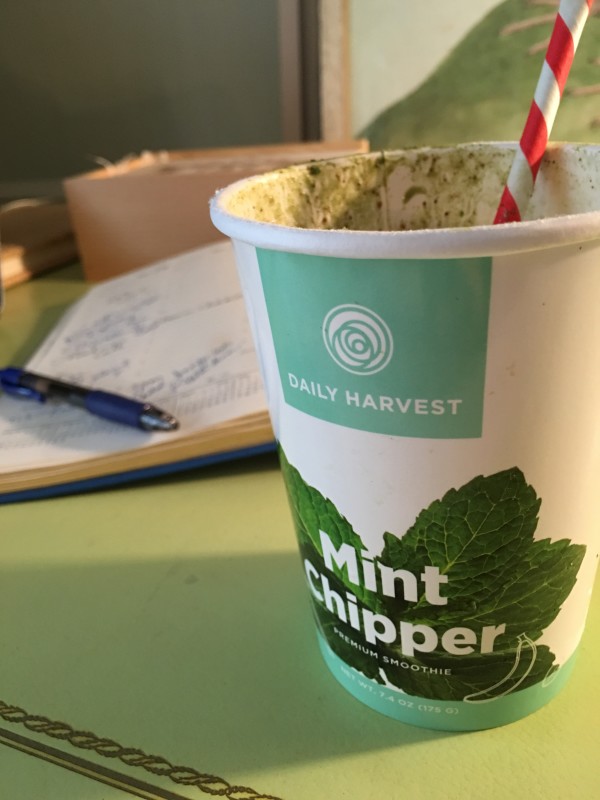 You know I'm a DIY kind of gal, but lately… well, life has been REALLY busy, and spending so much time in NYC has really sped things up.
My morning routine needed streamlining!
When I heard about fresh, flash frozen smoothies that can be delivered to your door, stored in the freezer, then popped in the blender with the milk of your choice, I had to check them out.
My friends and I are addicted to these smoothies from Daily Harvest.
The flavors are delicious, and the ingredients are the highest quality. You know I'm picky!
All you have to do is grab your smoothie from the freezer, toss the contents in the blender, and add a liquid.
Lately I've been adding sugarfree lemonade, which gives my green smoothies a bright and happy taste.
I like adding almond milk to the chocolate varieties for a creamy, rich texture. Whatever your liquid, you'll love these smoothies.
Because I am such a fan, (see my desk above) the folks at Daily Harvest have given me a code for YOU, so that you can get 3 free smoothies with your order.
Use the code, holli, and enjoy!
Here's the link to find Daily Harvest, Go here ask them to deliver, and wake up happier! And don't forget to type in holli for 3 free ones!
Love,
Holli XO