Group Styling

My signature group cleanse, Cleanse with Benefits, attracts an online community of healthy eaters (and healthy eaters to be!)—of all Nutritional Styles. This program is designed to support the cleanse I've discovered to be the most comprehensive, Be Well by Dr. Frank Lipman. Ours is a 2-week program of daily shakes, supplements, whole food meals, and personal support.
With me as your guide, Dr. Lipman as our guest teacher, and a community of like-minded healthy adventurers, we create a couture nutritional lifestyle that fits you like a glove, to wear for LIFE.
» Give me your trickiest nutritional questions—they're all welcome on our coaching calls and Facebook support community.
» Have fun in the kitchen as you try out easy and delicious recipes.
» Enjoy spirited food shopping trips with your new meal planning inspirations.
Cleanse with Benefits is designed to get you better attuned to your body's wisdom through holistic strategies, steady encouragement, and just the right amount of hand-holding. And say buh-bye to the "puff"— clients have reported losing 5-7 lbs during Cleanse with Benefits.

GROUP STYLING SUCCESS STORY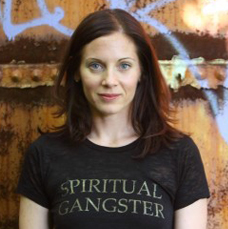 "As a quinoa-eating, green juice-drinking fitness instructor, I was a little hesitant about what Cleanse with Benefits could bring to the table. But I needed a new perspective, some simple tools, and better understanding about what was going on with my body. And wow, am I glad I pushed through any resistance. I got so much out of the program and felt really supported. My favorite part about working with Holli was the effect the dietary changes had on my skin. I was glowing. And people kept asking me if I had anything "done". Ha.
Holli's program didn't require me to starve myself or drink only juice—which was perfect because that wouldn't work for my busy lifestyle. The eating plans were flexible (I get bored easily), and kept me feeling satisfied. The changes are also ones I can maintain long-term. I know what works for my body now, and my new energy is making me very happy!"


Enter your name and email below to be the first to know when registration for Cleanse with Benefits opens again.


Can't wait to get started? Check out my Solo Styling packages right here.