Mentoring Health Coaches
Are you a new Health Coach, or student of nutrition, and confused about what to do next? Are you worried, and confused about all the different ways you can approach this new business of yours? Are you terrified of getting it WRONG? Newletters, ezines, radio, blogging, TV, speaking, coaching, cooking classes…
The list seems endless—and really intimidating, doesn't it?
I was where you are, and I went through my own trial and error process. I learned the value of a good coach and an experienced opinion I could trust, when it came to my new business.
I love Mentoring Health Coaches and bringing clarity to the seemingly endless choices you have. Let's get you to figure out HOW TO START and HOW TO THRIVE.
» Clarity on your unique gifts and how to effectively communicate your 
message in your online presence, to clients and to the press.
» A step-by-step action plan to launch your new business to your ideal 
clients.
» A comprehensive website review including specific changes to make your 
site more effective.
» Recommendations to the best online resources and professionals you'll
need to grow your business.
All sessions are by phone or skype and last 50 minutes. Follow up emails and questions after your session are encouraged. Many new coaches enjoy ongoing support as well. These sessions are offered at a reduced rate, details available upon request. Click below to start the conversation.
MENTORING SUCCESS STORY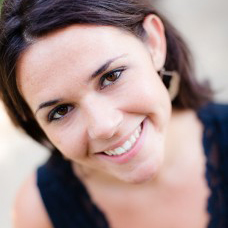 "My mentoring session has positively affected my life in many ways. For starters, my 'monkey mind,' is gone. Working with Holli has lead me to move past feeling overwhelmed by keeping too many balls in the air. This has opened up space to develop unique programs that will be able to help women struggling with weight loss. I feel clear and am excited again to be doing what I love.
Also, it was wonderfully refreshing to get HONEST feedback on my website. I want to be viewed as a warm, welcoming and unique wellness coach. Which the opposite of what my site communicated. I see this now. Because our session got me focused, and clear on the future of my business, I'm confidently working with my web designer to better tailor the site for my clients—and to better reflect my offerings.
Our session exceeded my expectations and I look forward to staying connected with Holli in the future."