Newsletter Sign-Up
I'm told I give away too much, for free. I don't think so…
I love sharing what's new, with YOU, every week.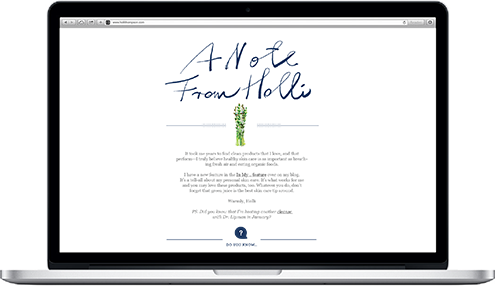 Hello, there!
Join my circle of friends to receive A Note from Holli.
The latest in nutrition, clean beauty, favorite new products, how-to lifestyle changes, and staying happy and healthy..delivered weekly to your inbox.
And we'll talk food, recipes, and living your Nutritional Style™.
They're simply delish!
Join my circle of friends, today.