Quinoa and Bean Salad with Mango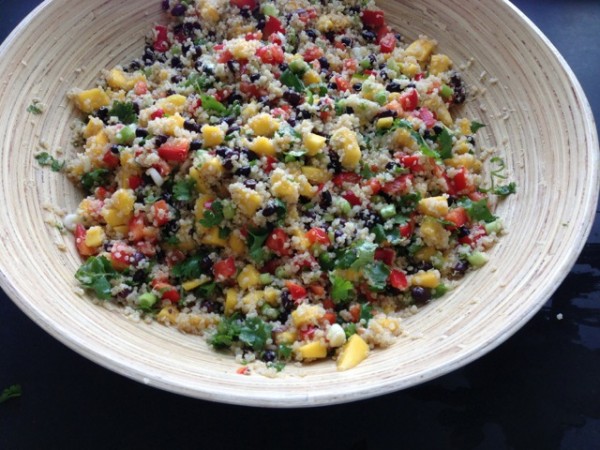 Quinoa looks and tastes like a grain, but actually a seed that's easy to make, readily digestible, and high in protein. It's a great option if you're looking for plant-based protein sources. With this combination of protein, fiber, and vegetables, this salad can be delicious lunch as well as a side dish.
This is my favorite recipe to bring to summer pot-lucks, and I love it for fall tail-gates too.
Preparation
1. Fold everything together in a large bowl.
2. Allow salad to sit in the refrigerator for a few hours, if you can, so the flavors meld together.