Solo Styling
DOES THIS SOUND LIKE YOU?
» Your energy and vitality is not what it used to be, whether you're 25 or 52, you need more of it, now.
» You're managing a health issue that's worsening, migraines, sinus, IBS, frequent colds, and you think it might be related to what you're eating.
» You eat a healthy diet, but you still can't lose weight, and want to figure out what you're doing wrong.
» You want to get pregnant in a year or so, and you want to be as healthy as possible beforehand.
» You just received a diagnosis that's rocked your world, and you need help to boost your immune system and overall health.
» Your managing work, kids and a family, and you need a nutrition plan to keep you as vibrant as possible.
» Your an all-things-healthy kinda gal, who's happened to lose your footing? A re-assessment and a few new 'tricks up your sleeve' is JUST what you need.
I get it.
GAIN THE TOOLS VITAL FOR INVIGORATING YOUR MIND, BODY AND SPIRIT
Your Solo Styling will (re)introduce you to a new world of nutritional possibilities, custom-tailored for your health goals, challenges, lifestyle, and desires.
During our intimate 1-on-1 session we'll dive deep into understanding your nutritional style, and, Nutritional Style™. (Don't know your Nutritional Style? Hop on over and take the quiz. It's a lot of fun! Promise.)
Centered on you and your health history, we'll create a plan on how to move forward with heart-centered empowerment. We'll connect on the phone, for meaningful straight talk, strategizing and laughter. Always laughter.
Your session is anchored on the premise that ultimate health, vitality, and pleasure is optimal—but perfection, optional. You will acutely understand that mind-body transformation can be delicious and attainable.
I ask a lot of questions, and gather a complete picture of you—your health, your environment and how you move through your day.
With a focus on your food, we discover how certain positive nutrition patterns are fueling your goals—and uncover those that are sabotaging your best intentions.
Then we design a game plan to take charge of your wellness issues, weight, and energy—without turning your life upside down, extracting pleasure from your plate, or taking drastic and unsustainable leaps.
GRAB YOUR INITIAL 1-ON-1 SOLO STYLING SESSION:
» I'll review your Nutritional Style, and highlight the things that are working, and unearth areas in need of improvement.
» You'll get my best recommendations for going forward; I'll give you your top 3-5 goals that will make a huge difference in your life, right away.
» Included is a suggested plan for continuing to improve your Nutritional Style and overall health, over time.
» I'll share with you a list of foods, recipes and/or products that you can incorporate into your life, today.
» We round out your session with customized lifestyle tips that apply to your particular situation.
SOLO STYLING SUCCESS STORY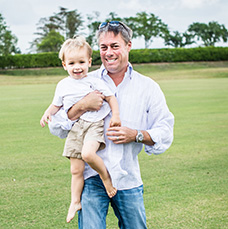 TOM WISEMAN, Middleburg Virginia
wisemanandassociates.com
"Prior to working with Holli,   I had marginally high blood pressure, a general lack of energy and was unhappy with my appearance.  It seems I also had some allergies to certain foods that caused general "stuffiness" and mucous almost all the time.  All of these issues have gone away and I've actually been able to come off of my blood pressure medicine!
I embraced Holli's nutritional strategies wholeheartedly.  I had tried diets and exercise over the years and just continued to be unhappy with the results.  I've now lost almost 20 pounds.  I feel better, friends tell me I look better, I have more energy and focus.  I can attribute all of this to Holli!"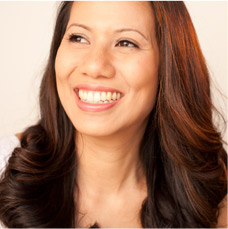 MARGARITA MCCLURE
ENTREPRENEUR AND MOTHER OF 4
"I lost 12 lbs and my muffin top as a result of one session with Holli. I always thought I ate healthy. I was a vegetarian and drank a ton of green juices/smoothies everyday, but I still felt "puffy". Holli pinpointed what was causing my body to hold onto the weight. Then she gave me options on what I could eat that would fit my lifestyle. Having the options was what made it easy to change my diet.
Now, it's not an all or nothing game, about whether or not I can have this or that, but it's about what can I have instead! The weight dropped off effortlessly. I'm eating more food now than I used to and I'm still losing weight. After just a month of implementing Holli's suggestions, friends are giving me compliments on how I'm glowing and look at least 10 yrs younger."
Ready to discover a world of nutritional possibilities? I look forward to re-styling your nutritional habits, attitudes and choices with you.
And if you have more questions, my most popular inquires are answered, here.
Ask Away!