Speaking Engagements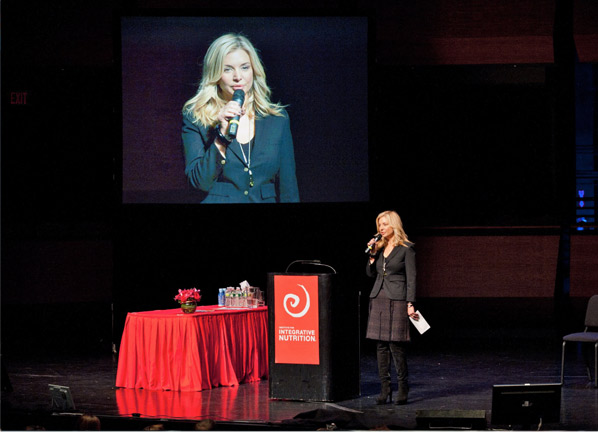 UPCOMING APPEARANCES
US Congress
Staff Fitness Center
"Too Busy to be Healthy?"
Capitol Hill
Washington, DC
September, 2016
Naturopathica Spa
The Urban Athlete; Nutrition and Herbs
book signing
Chelsea, NYC
Thursday, October 27, 2016 at 7pm
to attend this event, please contact– admin@hollithompson.com
CHAARG event (Changing Health, Attitudes, + Actions to Recreate Girls)
"Health Hacks for College Girls"
George Washington University
Washington, DC
November, 2016

Dartmouth College
"Health Hacks for the Ivy"
Fall, 2016
RECENT APPEARANCES
US Congress Health Fair
book signing
Washington, DC
June, 2016
Earth Day Smoothie Workshop
sustainable living, luncheon
21st Century Group, Capitol Hill
Washington, DC
May, 2016
Health Coaches on the Hill
Washington, DC
Jan. 11-Jan. 15, 2016
Cooking Class with Holli and Chef Carlos
Capitol Hill, Washington, DC
January 15, 2016
Great Day Washington, CBS 9, TV
Cleansing, Health and YOU for 2016
January 13, 2016
How to Stay Healthy through the Holidays
Workshop for US Congress
Washington, DC
December 4, 2015
Smoothies and Superfoods 101
Workshop for the US Congress
Washington, DC
August 19, 2015
The Business of Running a Wellness Business
Panelist, Speaker
National Opera Center, 330 7th Avenue, New York, NY 6-8:30pm
June 29, 2015
Home Farm Store
Book signing and appearance
Middleburg, VA
June 6, 2015
Digital Hollywood
panelist, speaker
Marina Del Ray, CA.
April 29, 2015
Google Corporate Headquarters
Speaker, wellness series, "Current Trends in Nutrition"
New York, NY
February 4, 2015
900 5th Dermatology Center
event with Dr. Dennis Gross presented by Charlotte's Book
Speaker, "Nutrition for Beautiful Skin" and book signing
New York, NY
February 4, 2015
Next Phase Fitness Studio
Speaker, "Your Nutritional Style", book signing
event with celebrity trainer Anna Kaiser
Bethesda, MD
January 24, 2015
Bulletproof Radio with Dave Asprey
my new book, "Discover Your Nutritional Style"
December, 2015

IIN Live

Lincoln Center Jazz, NYC
Keynote Speaker
November 9, 2014
Ellwood Thompson's

Richmond, VA
Book signing
November 4, 2014

WTVR-TV Virginia This Morning 

Richmond, VA
Fall Superfood Smoothie Demo,
 "Spices for Weight Loss, Immunity, and Digestion"
November 4, 2014
EmpowHER Radio MD with Michelle Robson
 and Dr. Pamela Peeke
"Benefits of the Pescetarian Diet"
November, 2014
Radio MD show with Dr. Holly Lucille
"The Benefits of Cilantro"
November, 2014
The Natural Marketplace
Warrenton, VA
Book Signing
October 28, 2014
Native Barre

Middleburg, VA
"Empowering your Nutritional Style"
Breakfast Book Signing
October 28, 2014
Puree Juice Bar

Bethesda, MD
"Juicing and Your Nutritional Style"
Book Signing, Talk, Cleanse enrollment
October 26, 2014
The Daily Meal
Holli shares 5 recipes from 'Discover Your Nutritional Style'
October 23, 2014

WKNY Radio

NYC Metro Area
"Discovering Your Nutritional Style"
October 13, 2014
Other Clients / Speaking Engagements
*The American Heart Association
*Less Cancer
*Greater Washington Area Association of Women Dentists
*Ask Miss A
Interested in hosting a book signing for Discover Your Nutritional Style, or having me speak to your company or organization? Email my team, here: info@hollithompson.com.
/////
When I'm on stage or in front of the camera, I deliver valuable content, but even better, I spark your audience to think.
Your audience engages, taking wild notes and asking questions.
I'm available for live or recorded television, keynote presentations, live workshops and educational events.
Most of my presentations are custom tailored to your audience, and all media appearances are unique content.
SUGGESTED TOPICS INCLUDE
1) Nutrition and Ageless Beauty; Holli's top foods to keep you looking and feeling young.
2) The Top Ten Superfoods; improve your life and boost your energy with this hot list of nutrients.
3) Seasonal Cleansing and Your Ultimate Health; Holli's method of Cleansing with Style.
EVENT PLANNERS OR PRODUCERS
Let's talk about your event and custom build a talk for your audience. Contact me at info@hollithompson with your event date, size, budget & core theme ideas.
/////
SPEAKING SUCCESS STORY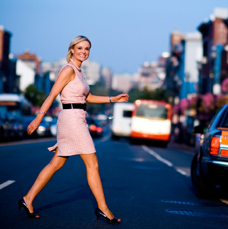 ANDREA ROGERS
PUBLISHER AND EDITOR IN CHIEF OF ASK MISS A
"I've invited Holli to speak at several Spa and Beauty events I've coordinated in Washington DC, and she is a wonderful speaker who empowers women to make healthy changes—to live their best life!
Holli is knowledgable and relatable, and women are drawn to her and her recommendations.
As a consumate professional, and never at a loss for words or creative ideas, I invited her to be a contributor to my website. It turns out that Holli is also a gifted writer—with a loyal following. We value her weekly blogs."