A sweet time of day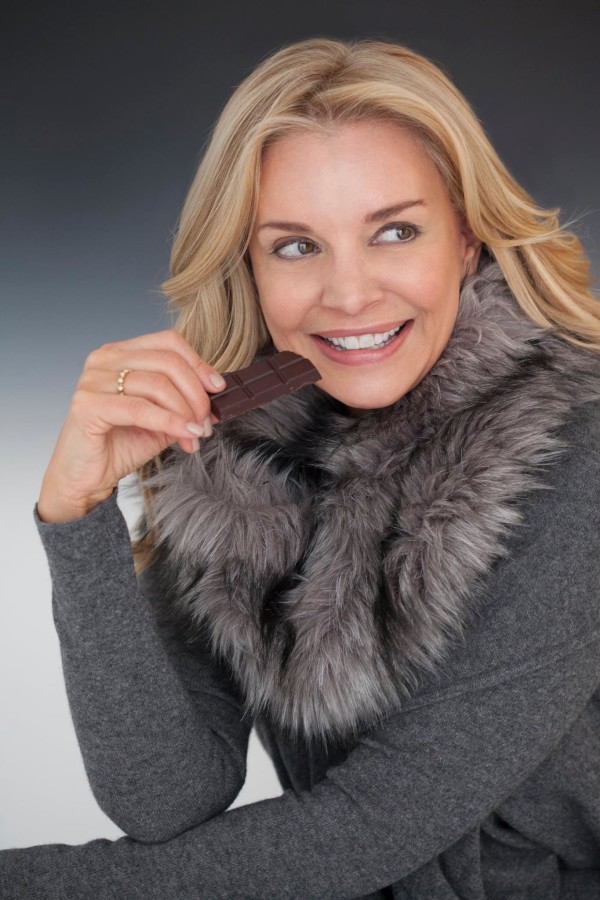 While I'm not a huge sweet eater, every once in a while I love a little bit of chocolate.
Especially this time of year when the days are gray and there's still a chill in the air.
Cacao, or cocoa as it's commonly called, can be a healthy way to get your sweet fix while still gaining a health benefit or two. Ok, let's call it a good excuse to indulge… a little, and ease off the guilt that often comes along with it.
Cocao contains magnesium, which is relaxing, and phytonutrients that help to boost your mood. It can also act like caffeine, making it a no-no for canines but a possible source of energy for you.
Here are some recent finds and favorites we've discovered here at Nutritional Style.
1) Theo Chocolate is organic, low in sugar and really delicious. We particularly adore the Coconut Turmeric Clusters, but all Theo products are amazing. You can shop them right here.
2) Health Warrior Chia bars are my new favorite, made with chia seeds for an anti-inflammatory Omega 3 boost. Choose from chocolate or not chocolate flavors. I love the little 100 calorie size, a great mid afternoon treat. This Dark Chocolate Cherry flavor is the best!
3) The Perfect Bar…what can I say? It's perfect in every way…mmmm…Carob Chip not quite cacao, but it will do the trick!
4) Ready to make your own and get creative? Grab and avocado and some cacao powder and blend for a fresh "pudding" that is easy enough for anyone. Here's that recipe, on my blog!