Which nutrition bars are best?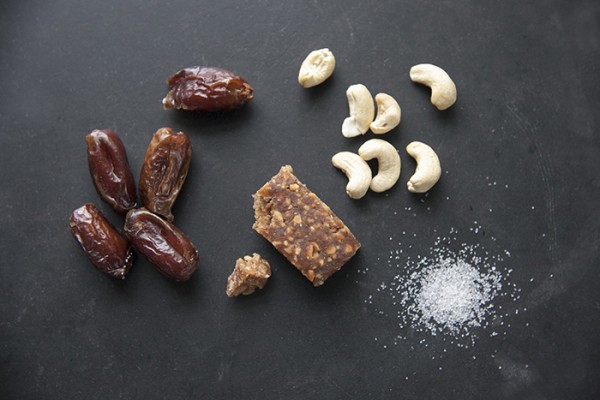 Nutrition bars can be a great choice to fuel your busy lifestyle. But not all bars are what they're cracked up to be.
And with so many endless options out there it can be tough to know which ones really pack the best nutritional punch… and which ones you'll want to steer clear of. Many bars contain unwanted or excess sugar, processed ingredients, cheap protein sources, and even chemicals, making them no better or even worse than an organic candy bar.
What to do? My team and I headed out to our local stores, asked friends, and googled our hearts out, and we've come up with nutrition bars that pass our muster.

There's just one thing.. Many of our favorites are not widely distributed. So, you'll see the on-line ordering options to give them a try.
And not to worry, we've included some that are easily found so if you get caught without one in your tote, you won't have to resort to a bag of chips.
Here's why..
Raw Crunch Organic Blueberry Lemon
This bar has been a favorite of mine and my recommendation to clients for years. All ingredients are organic and whole and this gluten-free bar contains only 5g of sugar from blueberries and honey. It's delicious with fiber that satisfies, plus it's low in calories (not that we're counting!).
Aloha Vanilla Almond Crunch
The Aloha bar packs 18g of plant-based protein that will seriously rev you through any activity. This bar has mostly organic ingredients and is vegan, soy-free and gluten-free.
Rise Lemon Cashew Protein Bars
I love this bar because there are only 4 ingredients and it's vegan, gluten-free, soy-free, and non-GMO. This bar is our choice if you're looking for healthy protein to keep you fueled and satisfied. My team loved the taste, too.
Patagonia Provisions Inca Berry and Almond Bar
All of the ingredients are certified organic and there's no added sugar, all 12g are from fruit only. This bar is also an excellent source of fiber.
Health Warrior Peanut Butter Cacao Chia Protein Bar
The real star in this bar are the organic chia seeds. Chia contains omega-3 fatty acids and beneficial vitamins and minerals. This protein bar is also vegan, gluten-free, and non-GMO.
Evo Hemp Cherry Walnut Greens Bar
This all organic, vegan, gluten-free bar is a complete powerhouse with a super-green boost. Alfalfa is high in chlorophyll, which helps your cells to shed unwanted toxins. A snack and detox in one!
Raw Revolution Coconut Delight
Another tasty organic, gluten-free, and vegan energy bar. The Coconut Delight bar also contains sprouted flax seeds, a quality source of omega-3 fatty acids.
Epic Bison Bacon Cranberry Bar
For you Healthy Omnivores..This on-the-go Paleo snack contains only the best ingredients. Bison is a grass fed lean meat providing essential proteins, vitamin B-12 and iron. If you're looking for a low carb snack without the added junk, this is the one for you.
What happens when you're on the go, (say at the airport?)and don't have your favorite bars with you? Here are a couple of widely distributed bars that will do the trick.

Larabar Cashew Cookie
Larabars don't contain all the added ingredients that you find in most popular brands. This bar keeps it simple with just two: cashews and dates. You might even confuse this for an actual cookie, perfect for those late afternoon sugar cravings without the guilt. And pretty easy to find.
Kind Dark Chocolate Nuts & Sea Salt
Kind bars are everywhere. From Starbucks to gas stations to airports, they offer protein from nuts for a quick fix when you're out and about.
And of course, you can always make your own…Here's an easy DIY that will rival any of the above.
What about you? What are your favorites? Share with us here.