70 is the new 50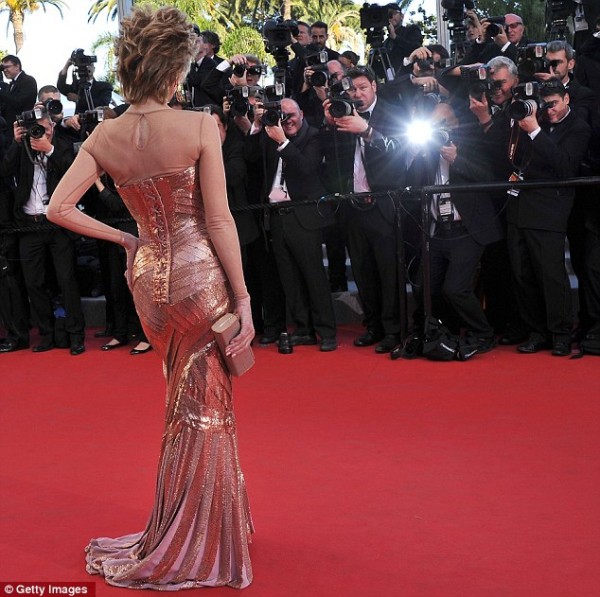 The number "70" kept popping up last week. Not 70 pumpkin seeds, but 70 as an AGE, and it inspired me to sit down and wrap my head around this number.
Here's why..
It started with The Atlantic magazine FOOD SUMMIT, in Washington, DC last week, where Martha Stewart was headlining the event. I've admired Martha for years; Martha made us realize that caring about the details in our everyday lives can make a difference in how we feel about ourselves.
I digress. Martha makes me do that:)
Martha entered the room, at the chic W Hotel, and my 40 year-old friend gasped. Oh my god, she looks my age. Martha looked amazing. She was rockin' a pair of skinny white jeans, and high, navy espadrille wedges. Her jacket was an A-line tan and white stripe, her hair multiple shades of the perfect blonde. How old is she?, I asked. She's 70.
Wow, I love that she's 70. Martha was eloquent and had lots to say about her lifestyle, her belief in eating whole, organic foods. My favorite quote of the day, "Until someone can prove to me that plastic and cans will not harm my health, I will continue to not eat anything from plastic or cans."
Boom. Maybe that's why she looks so amazing?
That night, I was thinking about how inspiring Martha was in those skinny white jeans, and I turned on one of my TV guilty pleasures, "Fashion Police". Joan Rivers and her "Joan Rangers" had just chosen Jane Fonda as their best dressed of the week.
Jane Fonda? Wasn't she 70-ish? There she was at Cannes. Wow. Jane looked amazing for any age, in a full length gown that I would wear tomorrow. Gorgeous, fit, healthy, happy. We all know that Jane's been exercising, and moving her entire life, and her lifetime of fitness has paid off big time.
You don't get that body in a plastic surgeons office. You get that body by moving.. ALOT. Go, Jane, go.
The next day one of my friends mentioned Mick Jagger to me, and his stint on SNL the prior Saturday.. He was so funny, he sang, you gotta see it. Wow, how old is Mick now? I think he's almost 70. There it was again. What's going on?
I went to Hulu and laughed so hard I fell off the couch.
Mick is 68 to be fair, but he sang and danced like he was 25. He kept moving in that "moves like Jagger" kinda way. I couldn't believe that he wasn't the least bit short of breath. I've seen 30 year old artists pause after that kind of movin' and shakin'.
Jagger, you rock, but how do you do it? Why are you still in the exact same shape you were as young pop star, and more importantly, how do you still move non-stop while singing for so long? (and why do I find you oddly attractive?)
Why haven't you changed and what's your secret?
I googled Jagger. Seems Mick watches what he eats, eating only organic food. He works out, and trains like an athlete before tours, running miles daily. Double Boom.
Here's the deal. No matter what else these 70ish year-olds are doing, or have done, they're eating well, and working out. You can see the difference in their skin, their attitude, their vitality, their overall health.
You can't get the kind of stamina that Jagger has from the doctors office, you can't get Martha's skin tone and sharp wit from botox, and you sure as heck cannot buy Jane Fonda's body at any surgeon's office.

You have to live the life, walk the walk, eat the good foods and move that body.
You might be a generation or two away from 70, or you might be staring it in the face.
Start today, start now.
It's never too early, or too late, to start your own company like Martha, rock the red carpet like Jane, or move like Jagger.