Beautiful Skin for Spring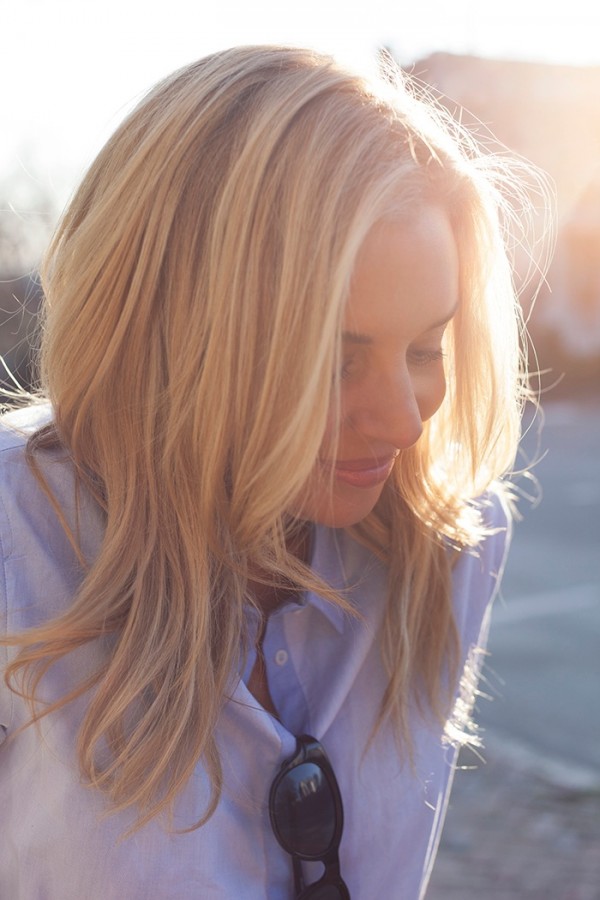 The end of winter can mean dry, flaky skin, and I'll bet you're ready for healthy ways to deal with it.
Exposed shoulders, legs and arms as the weather gets warmer is definitely something you'll want to get ready for, now.
Here are some new and natural ways to get sleek skin in time.
*Powdered Collagen is my new favorite supplement for skin, hair and nails. Collagen is an abundant protein in your body and a connective tissue for bones, muscles, blood cells, cartilage, arteries and organs.
As you age, (as early as your 30's) your collagen production decreases, so some of that dry skin might be improved by adding collagen back in. This can also help with thinning hair, weak nails, and joint pain after your workout. Guys too!
While studies on this vary, most evidence that you'll find will be anecdotal; I can say that this has improved my hair, big time.
Friends and clients are claiming better skin, hair, and nails, too. The results are dramatic enough that they're sharing it with their friends, a sure sign we're onto something.
I like to mix 2 scoops with a little bit of almond milk and cinnamon, or add it to my morning smoothie.
Here's one of my favorite brands; Vital Proteins
*Dry brushing is an excellent way to keep your skin soft and smooth. This ancient exfoliation method really works; I have friends and clients thanking me all the time for turning them on to this easy, daily luxury.
Dry brushing gently removes dead skin cells, and helps to stimulate your circulation, as well as support the lymphatic system in removing toxins. Use a natural bristle dry brush and brush a few minutes twice a day, all over, for best results.
Pop out of bed and dry brush before hitting the trail or shower..It help you wake up, get in touch with the day and invigorate your body. It's a nice way to end your day as well, before a tub soak.
Here's how to do it; Dry Skin Brushing
*Eat your veggies and add a stunning glow to your skin.
I have some TV appearances coming up this month, and green juice and veggie smoothies are one of my favorite, fast ways to get a young glow. No kidding.
Dark leafy greens are loaded with vitamins and phytonutrients, power-players that will boost your immunity and your skin's ability to thrive. Adding fresh greens and colorful veggies to your daily menu will boost your energy, too. Just when you need it.
Check out this Spring Smoothie Guide for gorgeous skin.
How are you taking care of your skin these days? Share with me, below..