Cake Batter Smoothie:)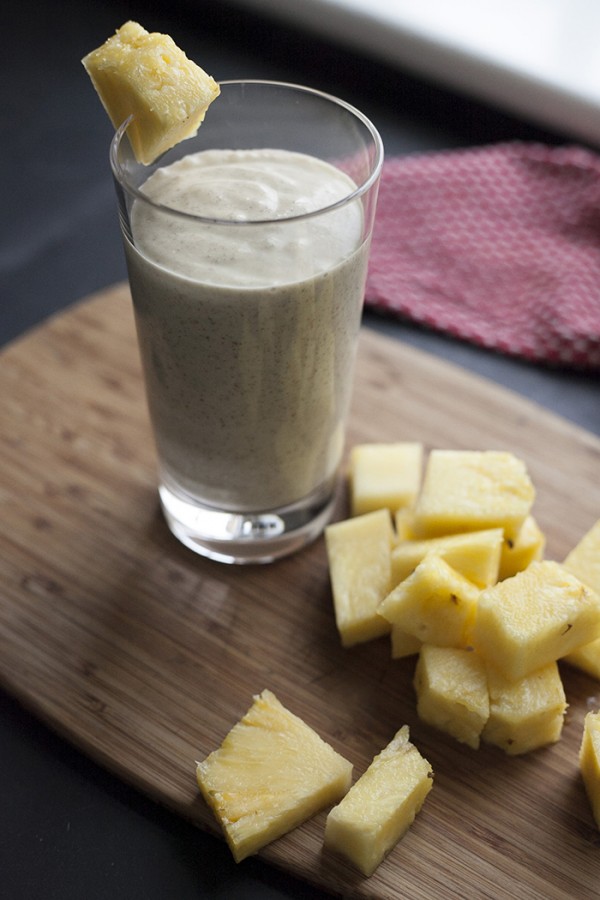 This smoothie should come with warning labels: Indulgent, Decadent, and Delicious.

Somehow all of these ingredients end up tasting like cake batter from the spoon.
I whipped this up the other day when I was craving pineapple and hadn't had lunch; it's pretty
substantial and can definitely sub for a meal.
Ingredients
1 tbsp of the following (all raw and organic, please):
Hemp protein powder
Chia seeds
Flax seeds ground
Maca powder
Coconut flakes
Coconut butter (by butter I mean with the coconut mixed in, not coconut oil)
2 Medjool dates pitted
1 small banana (frozen is best)
2-3 slices fresh pineapple
1/4 teaspoon fresh vanilla
3 drops vanilla stevia
Handful of ice cubes
Preparation
Add all ingredients to a high speed blender and blend!!