Guest Blogger: Tara Miko Grayless' Guacamole with Pomegranate Seeds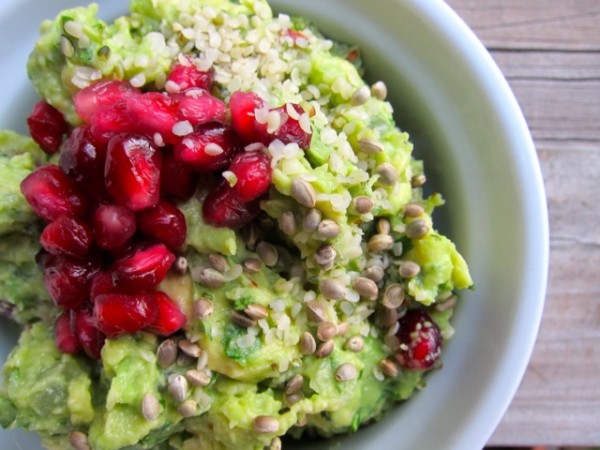 I love this gorgeous green and red combination this time of year, don't you? You can bet I'll be serving this at my holiday get-togethers.
Tara Miko Grayless is the founder of Happy Hemp, and sells the most delicious hemp seeds. You know I always love my raw foods, but Happy Hemp toasted seeds are addictive, and the kids love 'em!
Tara and I met through friends; photographer Chelsea Fullerton and Camille Styles
Guacamole with Pomegranate seeds
Serves 2
Ingredients
1 ripe large avocado
1 tablespoon raw hemp seeds
1 tablespoon toasted hemp seeds
1/4 cup pomegranate seeds
juice from 1 lime
1/4 cup chopped cilantro (optional)
2 tablespoons chopped white onion
1 tablespoon red chili flakes (optional)
pinch of sea salt
Preparation
1. Halve and pit the avocado and mash with a fork in a medium size bowl.
2. Add in all ingredients and mash together. reserve a couple poms as a top garnish.
3. Serve with organic veggies or chips!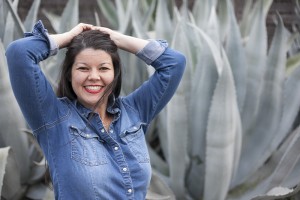 Tara Miko Grayless is the founder of Happy Hemp, and a true believer in the power of hemp seeds. A former stressed-out fashion executive, Tara discovered hemp seeds and found her true health, and a new calling! You can find Tara and Happy Hemp at www.happy-hemp.com.
///
PS. On New Year's Day I opened the doors to my signature program, Cleanse with Benefits—a gentle, whole foods based cleanse to reset your system in a healthy way. Guaranteed: no deprivation and guilt allowed! I invite you to join me, in health, to feel fab by February. Click here for more information.