Guest Blog: Elizabeth's Kale Chips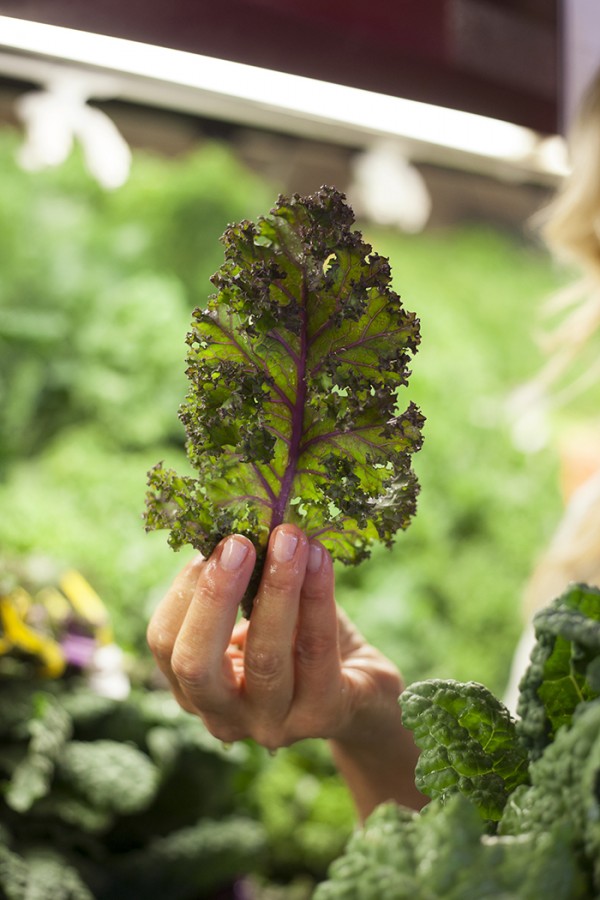 On a recent visit to Elizabeth's Gone Raw Restaurant in Washington, DC, I begged owner Elizabeth Petty for this recipe. She offered it graciously, but what choice did she have? I was food-swooning and eating all the kale chips at the bar. You see, they serve kale chips instead of nuts with their bio-dynamic wine assortment and boutique organic cocktails. They honestly are the best, ever, and I've sampled A LOT of kale chips.
I hope you love them as much as I do. Then, head on over there next time you're in our nation's capital. Elizabeth's Gone Raw is open on Friday night only. Their pre-fixe menu is outrageously delicious and elegant.
Elizabeth's Gone Raw, 1341 L St. NW. $75 for Prix Fix-5 courses. Natural wine pairing, $50. reservations@elizabethsgoneraw.com or 202-347-8349 or 202-347-8040
Elizabeth's Kale Chips
Ingredients:
8 bunches of kale
3 red peppers
¾ pound cashew pieces
¼ pound sunflower seeds
¾ cup nutritional yeast
2 cups water
2 tablespoons Sea Salt
2/3 cup lemon juice
1 medium sized jalapeno
½ tablespoon cayenne
½ tablespoon smoked paprika
Preparation:
1) Wash kale, red peppers, jalapenos and pat dry
2) De-seed red bell peppers and jalapenos then cut pepper and jalapeno into medium sized pieces.
3) Take peppers, jalapenos and remainder of ingredients (except kale) and blend until smooth. Adjust to desired taste.
4) Massage cashew mixture into kale leaves until completely coated.
5) Place kale on dehydrator sheets in an even layer and leave in dehydrator at 115 degrees for at least twelve hours or until crisp.