Local, Colorful, Honey Glazed Carrots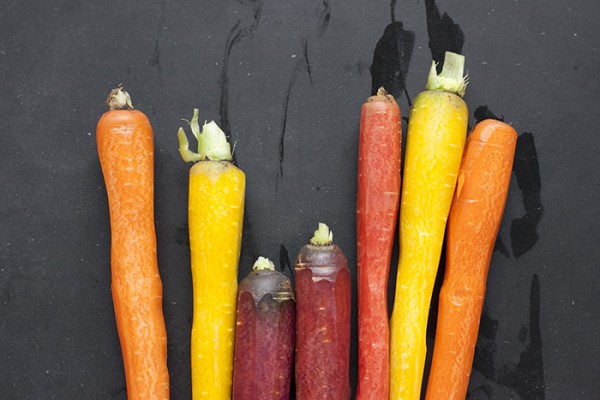 Honey glazed carrots are a favorite at our farm, especially in the spring when the carrots are small and tender. I especially love using a variety of colors, from deep ruby reds to sunny yellow, making this recipe irresistible to my family.
Adding local, raw honey is not only sweetly delicious, but it can help with seasonal allergies if taken daily; I recommend a teaspoon a day beginning some time in late February.
Ingredients
2 bunches of large carrots, peeled (or the equivalent of baby ones)
6 tablespoons olive oil
1/2 cup local, raw honey
sea salt
black pepper if desired
Preparation
1. Preheat an oven to 350 ° F
2. Place whole carrots into a baking dish, and drizzle with olive oil. Mix until the carrots are completely covered.
3. Add honey, and season to taste with sea salt and pepper
4. Bake in the preheated oven until just tender, approximately 45 minutes to an hour. Cooking times will vary depending on your oven and desired tenderness.