Lucuma Green Smoothie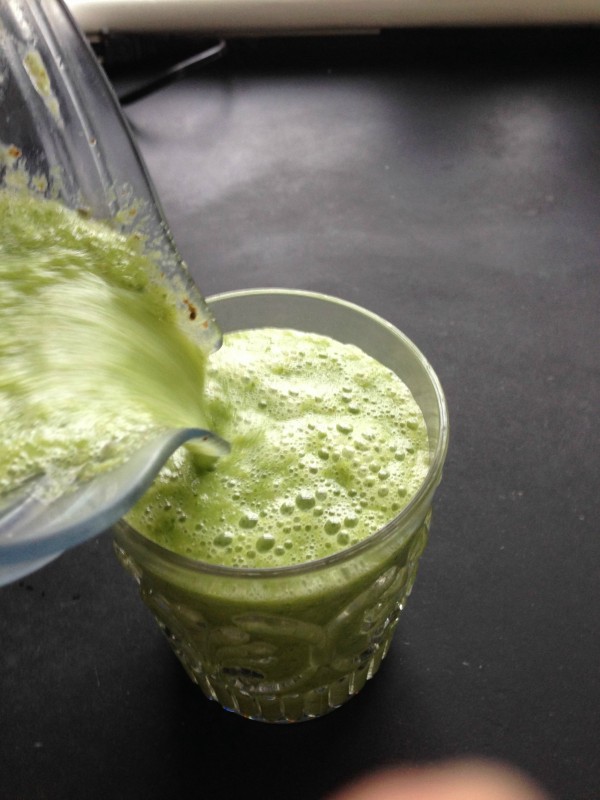 Lucuma is a superfood after my own heart. It's sweet, nutritious and tastes subtly like maple. It's also low glycemic, yet packed with nutritional benefits, like iron, zinc and beta carotene. I've been experimenting with it lately, and I love it in my smoothies in lieu of fresh fruit.
Because it's mild, I paired it with some tender spring greens and a half avocado, for healthy fats  and to help absorb all those brilliant nutrients. I think it's the perfect early spring choice to help you enjoy a variety of greens in your week.
Ingredients:
1 cup tender micro greens
1 cup baby kale
1/3 cucumber
1/2 avocado
1 lemon, peeled
2 teaspoon lucuma powder
Preparation:
Blend in a high speed blender (like a Vitamix) and enjoy. This will work in a home blender too, just be sure to add enough water to blend.