Belly Blast Smoothie, for Preggers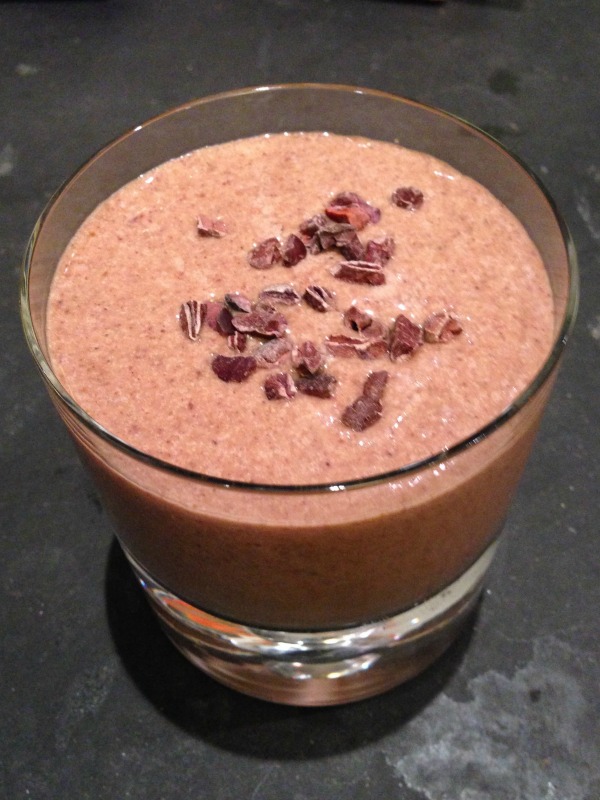 Whether your pregnant or not, this smoothie is a powerful source of healthy fats that will contribute to increased brain and neurological function with added Vitamin C, minerals and amino acids.
And it tastes great too!
Note: if you're a Healthy Omnivore, you can get choline from egg yolks or add lecithin and liquid medical grade phosphatidyl choline instead.
If you're not pregnant and want the brain boost without using a liquid, capsules are an option. This is an affordable, high quality brand to get you started.
Preparation
1. Chop romaine and apple. Set aside.
2. Slightly defrost acai packet. Allow frozen packet to sit 10-20 seconds under warm water, then rest for 60 seconds.
3. Add coconut water, romaine, greens and apple to blender. Puree for about 30 seconds until combined.
4. Add acai, lecithin / phosphatidyl and cacao. Blend until smooth.
5. Pour into your favorite glass, sip and enjoy!