Strawberry and Rhubarb Smoothie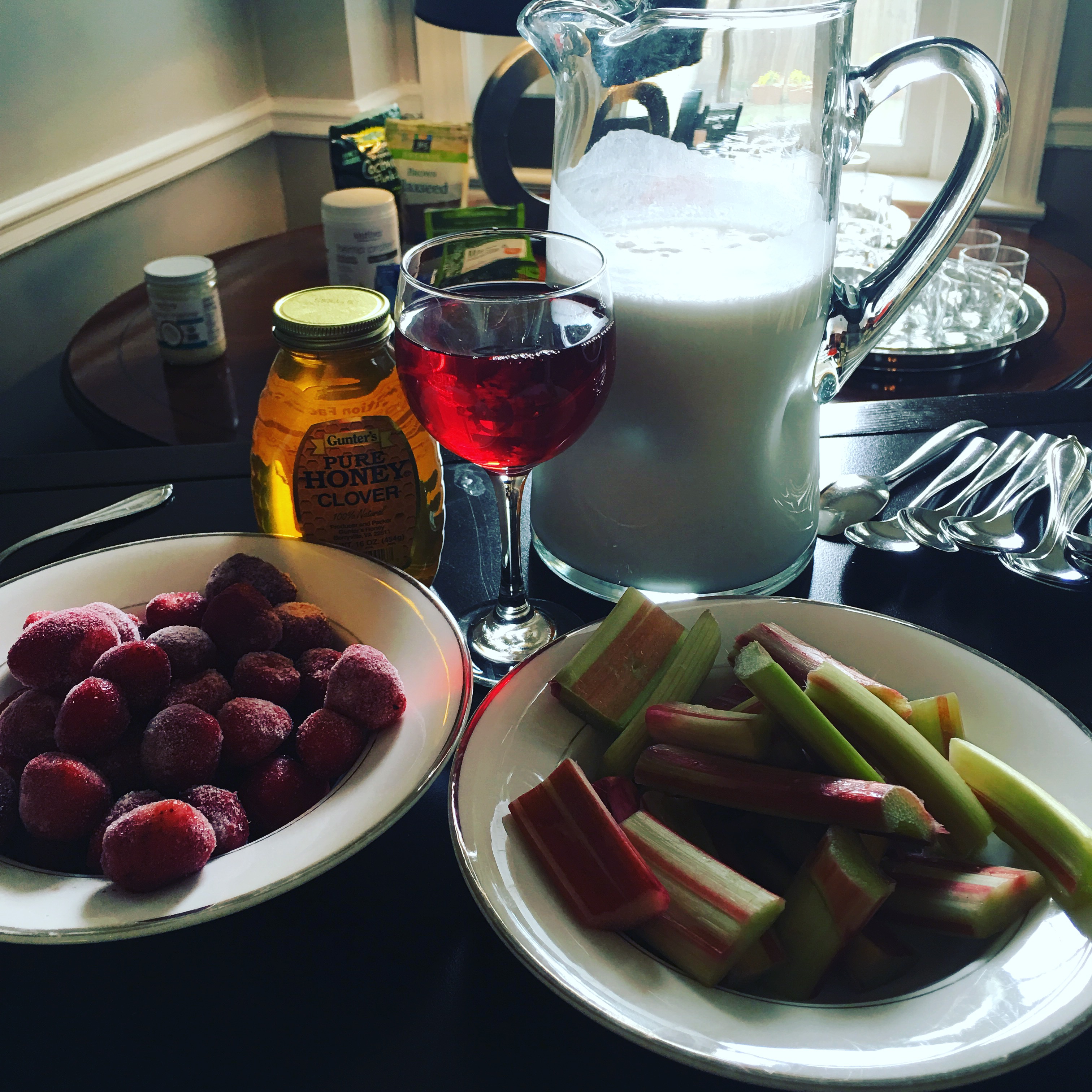 I hosted a smoothie workshop for members of our US Congress to go along with Earth Day celebrations on Capitol Hill in Washington, DC.
Our goal was to keep the ingredients seasonal, and light.
Knowing that a green smoothie was not going to fly (no green smoothies this time, Holli!), I opted for strawberries and rhubarb.
The rhubarb gave this smoothie a wonderful slightly bitter depth of flavor, balanced out by the sweetness of raw honey.

Did you know that taking a teaspoon of local, raw honey helps to prevent seasonal allergies? It works like a homeopathic remedy, because pollen is collected by bees to make honey, the traces of pollen act to build an immunity.
This smoothie was delicious and light. I've made it several times since.
Preparation
Blend in a high speed blender