Red Food Recipes for Heart Health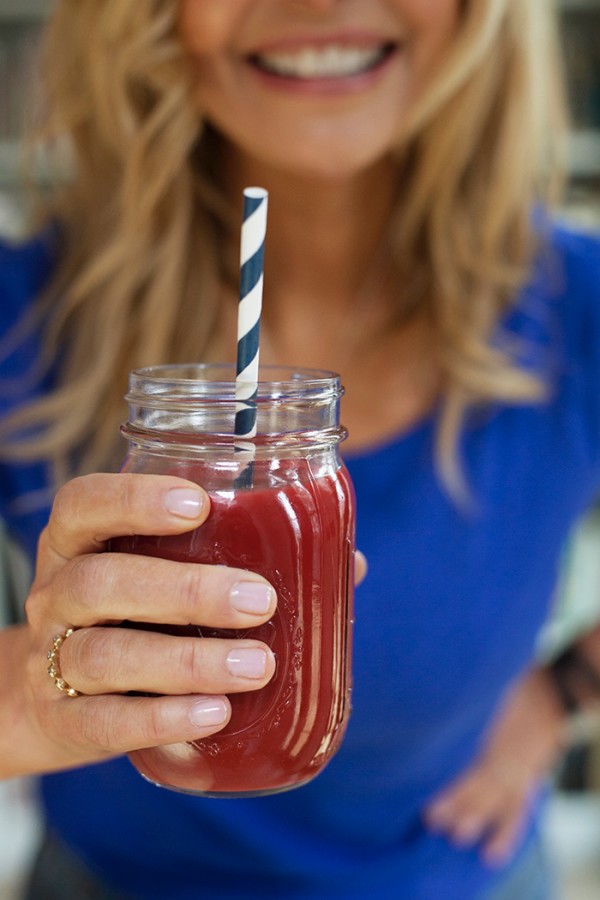 Did you know that February is heart health month? It's a good reminder to take special care of yourself, emotionally and physically, and schedule your annual check up when the days are cold and gray.
A couple of years ago, I appeared on ABC-TV to tell the viewers about red foods that are not just pretty to look at, but good for your heart and cardiovascular system.
This year, I've pulled together a round-up of my favorite red food recipes. They're not just pretty dishes. You'll find nutrients here that'll keep you running at your best. And you'll enjoy having them for a pretty Valentine's Day dinner as well.
Take a look..
Holli's Harvest Soup: This beautiful soup is made with tomatoes and red peppers, two vegetables that are supportive for heart health. Both red veggies contain high levels of Vitamin C, which boosts your immunity. Tomatoes contain both potassium and magnesium, necessary for your heart and bone health.
Beet, Ginger, Strawberry Smoothie: This gorgeous morning smoothie is always a hit. Imagine being served this with a straw! The beets are especially beneficial, containing folates and magnesium.
Vegetarian Stuffed Red Peppers: The Veggie Mama has a great recipe for this hearty winter meal. I know my family loves this.
Perfect Salmon with Kale: Wild salmon is both a healthy protein and fat, containing essential omega 3 fatty acids to help reduce inflammation, benefit your heart muscle and boost your immunity. This recipe is one of the most delicious ways I know to prepare salmon.
Happy Valentine's Day, sweetie!
Now, share YOUR favorite red recipes with me.. add a link or the recipe you're loving these days right here.