Superfood Truffles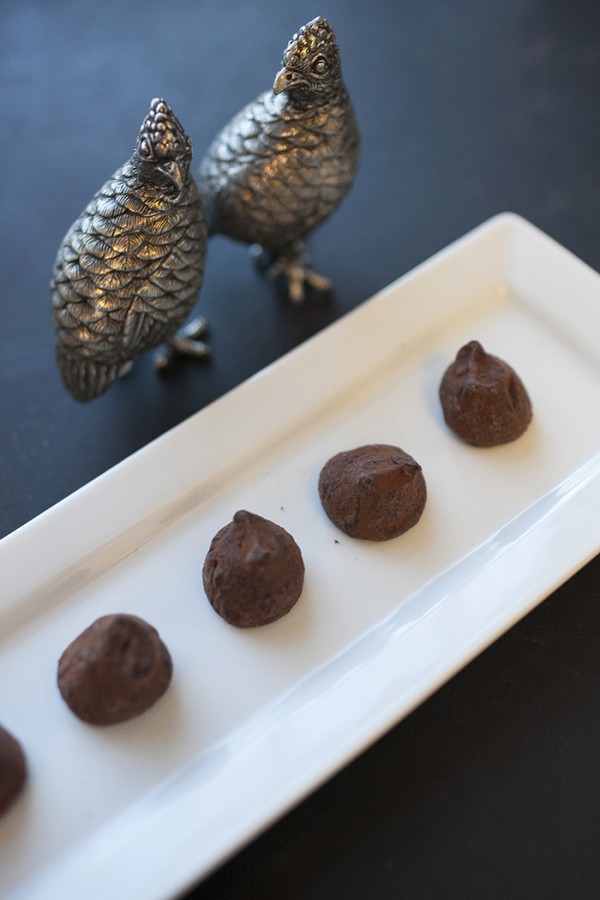 Ingredients
½ cup coconut butter/oil, warmed to soften
¾ cup coconut nectar
2 teaspoon vanilla extract
5 drops vanilla stevia
¼ teaspoon sea salt
1 cup dried shredded coconut
2 1/4 cups cocoa powder, preferably raw, sifted
Preparation
1. Blend warmed coconut butter, coconut nectar, vanilla, and salt in high-speed blender (high-speed blender preferred).
2. Add shredded coconut ½ cup at time to blend until smooth.
3. Transfer the mixture to a bowl and stir in 2 cups of the cocoa powder until combined.
4. Refrigerate for about 15 or more minutes.
5. Place remaining cocoa powder on plate.
6. Using a spoon take a heaping tbsp of the chocolate mixture and roll into balls. Roll in the cocoa powder to cover.
7. Store the truffles in the refrigerator.
8. You can also use hemp seeds, coconut, or cocoa nibs for the outside coating.