Texas Caviar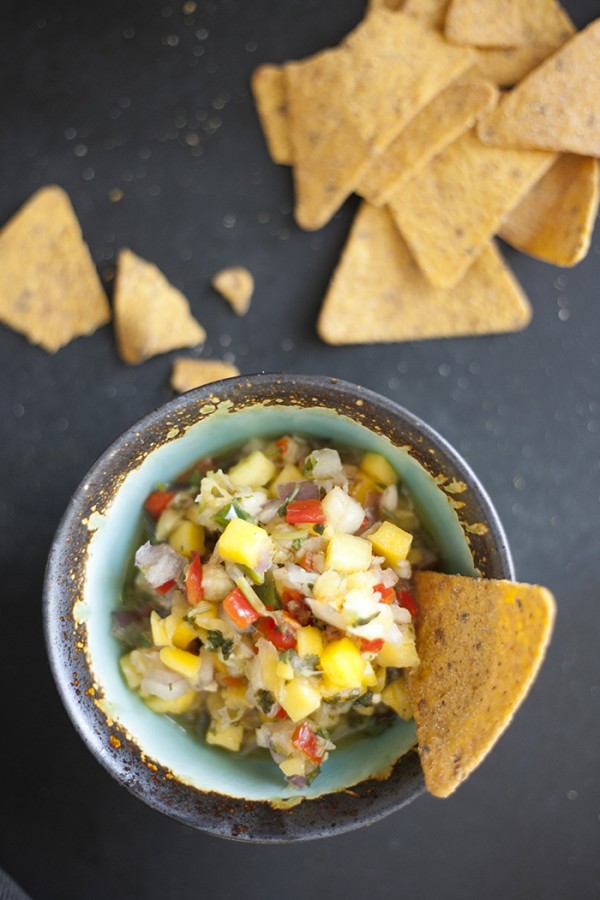 This dip is perfect for a tailgate party. Bring lots of chips and be prepared to be very popular.
Ingredients
1 yellow bell pepper, chopped
1 orange bell pepper, chopped
1 red bell pepper, chopped
2 jalapeno peppers, minced
1 tablespoon minced garlic
1/2 red onion, chopped fine
4 scallions chopped
15 ounces black-eyed peas
15 ounces black beans
4 roma tomatoes, chopped
1 bunch cilantro
4 ounces extra virgin olive oil
4 ounces organic red wine vinegar
Celtic sea salt to taste
Preparation
Combine beans, garlic, olive oil and vinegar and mix while mashing down some of the beans. Add the rest of the ingredients, and mix well. Allow to sit covered overnight in the refrigerator.
Serve with chips
Note on beans: if you are using canned beans, please use BPA free canned beans, like Eden brand.
Like this? Share it with friends, or leave your comment below. 🙂