"What is it?" Chocolate Pudding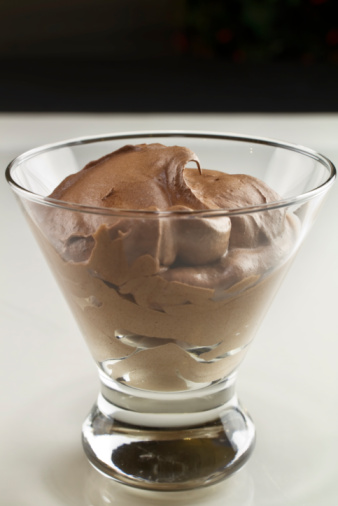 I served my "guys" this creamy chocolate dessert last night after supper and they gobbled it up.  It was really good.
I asked them as they were spooning it in, "Want to know what's in it?", and they both said in unison "NO". Knowing that as a Health Coach and healthy cook they might be happier not knowing.
They were probably right.
Here is the recipe, let me know what you think..
What's in it Chocolate Pudding
1 box firm tofu* (see my notes on tofu)
2 tbsp raw cacao powder
6 large pitted Medjool dates
1 tablespoon maple syrup or agave
Adjust cacao and sweeteners to taste
Blend in blender
Serve up in martini glasses and garnish with fresh raspberries
*Tofu is a source of protein and calcium.  It is a processed form of soy, much like soy millk is and is a plant based form of estrogen. This should be considered when consuming large quantities over time. I recommend moderate or small amounts of any processed foods. Always use non GMO or organic tofu.