White Bean Cassoulet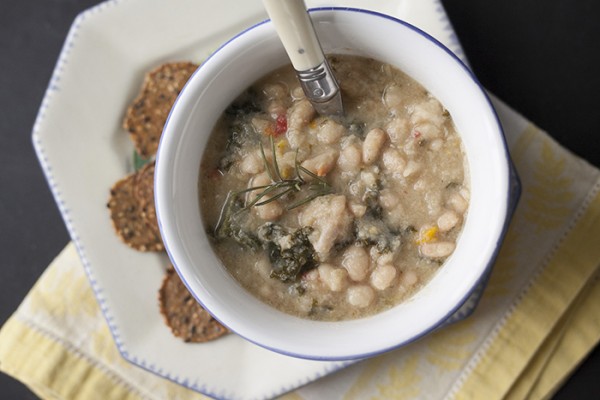 This delicious cassoulet is perfect for your slow cooker, and an easy meal to assemble when you're short on time in the morning. You can make this a vegan option, or add organic sausage as pictured here. The resulting dish at the end of the day is aromatic and delicious.
Ingredients
(all organic, please)
1 large yellow sweet onion
1 cup baby carrots, cut in half
3 garlic cloves, minced
3 cups Great Northern or Canneloni beans
(I recommend pre-cooking; if you use canned please use Eden brand to avoid BPA toxin lining the can)
1 cup baby organic tomatoes, sliced in half
1/2 cup vegetable stock
1/4 cup apple cider vinegar
1 inch wide piece of kombu (a seaweed that's found dried in the Asian section of your market)
Himalayan sea salt
Ground pepper
*optional- add 3 sliced organic turkey sausages
Preparation
Add all ingredients to the slow cooker.. and wait 8 hours until ready.
I served this dish with millet on the side.