YOU & I
Pick the service that's right for you.
I've got three levels of support, so you can choose the structure that syncs with your lifestyle.
// SOLO STYLING //
Solo Styling is my select offering that will introduce you to a new world of nutritional possibilities, custom-tailored for your health goals, challenges, lifestyle, and desires. Choose 50 or 90 minutes, either way, these intimate 1-on-1 sessions are for those ready to dive deeper into understanding their nutritional style, and, Nutritional Style®. During our time together you'll gain the tools vital for invigorating your mind, body and spirit. (Don't know your Nutritional Style? Hop on over and take the quiz. It's a lot of fun! Promise.)
Centered on you and your health history, we'll create a plan on how to move forward with heart-centered empowerment. We'll connect on the phone, for meaningful straight talk, strategizing and laughter. Always laughter.
SOLO STYLING SUCCESS STORY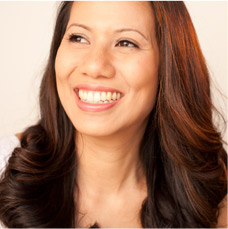 MARGARITA MCCLURE
ENTREPRENEUR AND MOTHER OF 4
"I lost 12 lbs and my muffin top as a result of one session with Holli. I always thought I ate healthy. I was a vegetarian and drank a ton of green juices/smoothies everyday, but I still felt "puffy". Holli pinpointed what was causing my body to hold onto the weight. Then she gave me options on what I could eat that would fit my lifestyle. Having the options was what made it easy to change my diet.
Now, it's not an all or nothing game, about whether or not I can have this or that, but it's about what can I have instead! The weight dropped off effortlessly. I'm eating more food now than I used to and I'm still losing weight. After just a month of implementing Holli's suggestions, friends are giving me compliments on how I'm glowing and look at least 10 yrs younger."
Ready to learn more? Studies show that weight loss and health programs are more effective when you work with a coach.

// GROUP STYLING //
My signature group cleanse, Cleanse with Benefits, attracts an online community of healthy eaters (and healthy eater to be!) of all Nutritional Styles. This program is designed to support the cleanse I've discovered to be the most comprehensive, Be Well by Dr. Frank Lipman. Ours is a 2 week program of daily shakes, supplements, whole food meals, and personal support.
With me as your guide, Dr. Lipman as our guest teacher, and a community of like-minded healthy adventurers, we create a couture nutritional lifestyle that fits you like a glove, to wear for LIFE.
» Give me your trickiest nutritional questions—they're all welcome on our coaching calls and Facebook support community.
» Have fun in the kitchen as you try out easy and delicious recipes.
» Enjoy spirited food shopping trips with your new meal planning inspirations.
Cleanse with Benefits is designed to get you better attuned to your body's wisdom through holistic strategies, steady encouragement, and just the right amount of hand-holding.

GROUP STYLING SUCCESS STORY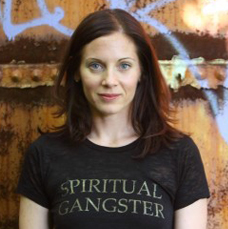 "As a quinoa-eating, green juice-drinking fitness instructor, I was a little hesitant about what Cleanse with Benefits could bring to the table. But I needed a new perspective, some simple tools, and better understanding about what was going on with my body. And wow, am I glad I pushed through any resistance. I got so much out of the program and felt really supported. My favorite part about working with Holli was the effect the dietary changes had on my skin. I was glowing. And people kept asking me if I had anything "done". Ha.
Holli's program didn't require me to starve myself or drink only juice—which was perfect because that wouldn't work for my busy lifestyle. The eating plans were flexible (I get bored easily), and kept me feeling satisfied. The changes are also ones I can maintain long-term. I know what works for my body now, and my new energy is making me very happy!"
Enter your name and email below to be the first to know when Cleanse with Benefits opens again.
Can't wait to get started? Contact me today for a private cleanse program, tailored just to you.

// MENTORING HEALTH COACHES //
Are you a new Health Coach, or student of nutrition, and confused about what to do next?
Are you worried, and confused about all the different ways you can approach this new business of yours?
Are you terrified of getting it WRONG?
Newletters, ezines, radio, blogging, TV, speaking, coaching, cooking classes…
The list seems endless—and really intimidating, doesn't it?
I was where you are, and I went through my own trial and error process. I learned the value of a good coach and an experienced opinion I could trust, when it came to my new business.
I love Mentoring Health Coaches and bringing clarity to the seemingly endless choices you have. Let's get you to figure out HOW TO START.
» Clarity on your unique gifts and how to effectively communicate your
message in your online presence, to clients and to the press.
» A step-by-step action plan to launch your new business to your ideal 
clients.
» A comprehensive website review including specific changes to make your
site more effective.
» Recommendations to the best online resources and professionals you'll
need to grow your business.
You'll invest $297 for your private Health Coach Mentoring session.
All sessions are by phone and last 50 minutes. Many new coaches enjoy ongoing support. These sessions are offered at a reduced rate, details available upon request. Click below to start the conversation.
MENTORING SUCCESS STORY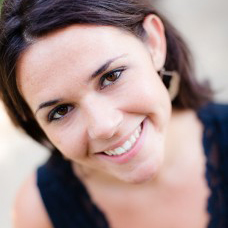 "My mentoring session has positively affected my life in many ways. For starters, my 'monkey mind,' is gone. Working with Holli has lead me to move past feeling overwhelmed by keeping too many balls in the air. This has opened up space to develop unique programs that will be able to help women struggling with weight loss. I feel clear and am excited again to be doing what I love.
Also, it was wonderfully refreshing to get HONEST feedback on my website. I want to be viewed as a warm, welcoming and unique wellness coach. Which the opposite of what my site communicated. I see this now. Because our session got me focused, and clear on the future of my business, I'm confidently working with my web designer to better tailor the site for my clients—and to better reflect my offerings.
Our session exceeded my expectations and I look forward to staying connected with Holli in the future."